The Alpinist Premium Spirits
It was the year 1857 when some gentlemen looking for adventure founded an Alpinist club in London. Driven by a spirit of discovery, their goal was to climb the last unscaled peaks of the Alps. Stories like this have inspired us to preserve the indescribable feeling of standing at the summit.
Swiss Premium Dry Gin | Moments
/
The best of the Swiss Alps meets the best of the Orient. A refreshing mix of zesty citrus notes and strong herbal aromas.
Here, selected products from the Far East are complemented by native Alpine plants: delicious fruits from the citrus family combined with a touch of juniper and layered with green herbs, coriander and dried ginger result in a flavourful variety of aromas, a taste that is second to none.
0.7L | 42% VOL
Discover more
Discover more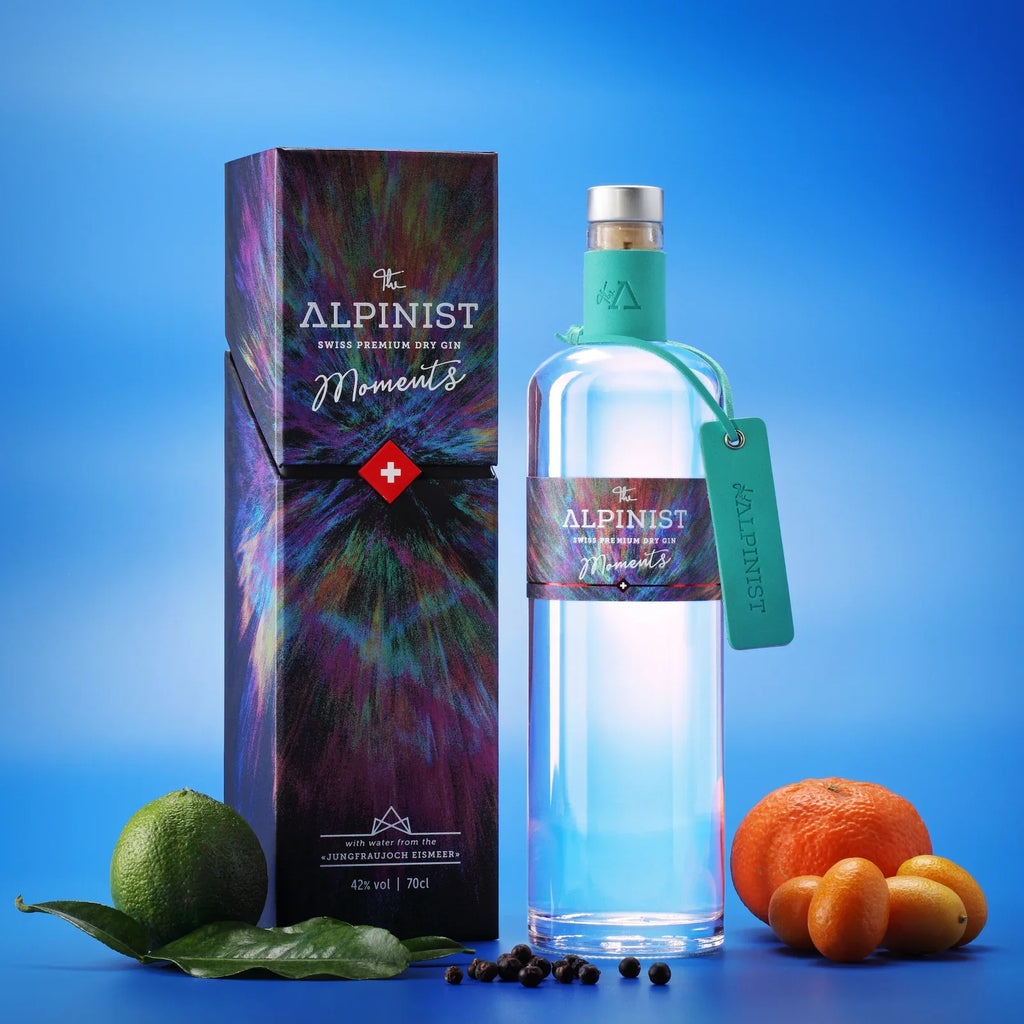 Drinks & Cocktails
Whether it's a gin & tonic or a delicious cocktail with one of our rums: We know and reveal all the recipes you dream of.