Fine, carefully selected herbs on the way up to the summit: a recipe from the golden age of alpinism. This premium herb liqueur contains anise, mint, and sage, but also blossoms and orange peel. The aromas develop slowly and then fade leaving a full-bodied and enduring aftertaste. Glacier water flowing down from the Jungfraujoch gives this premium herb liqueur its Alpine soul. Enjoyment from high above. With a recipe dating back to 1862.
0.7L | 38.8% VOL
You receive free priority shipping for orders over CHF 80. Ordered by 2pm, delivered tomorrow.
We have put a lot of effort into ensuring the quality of our craftsmanship and raw materials so that you receive the best quality product.
We promise that the real, caring people behind our customer support team will do their best to make sure you're satisfied before, during, and long after your purchase, so don't hesitate to reach out to them at any point during the buying process.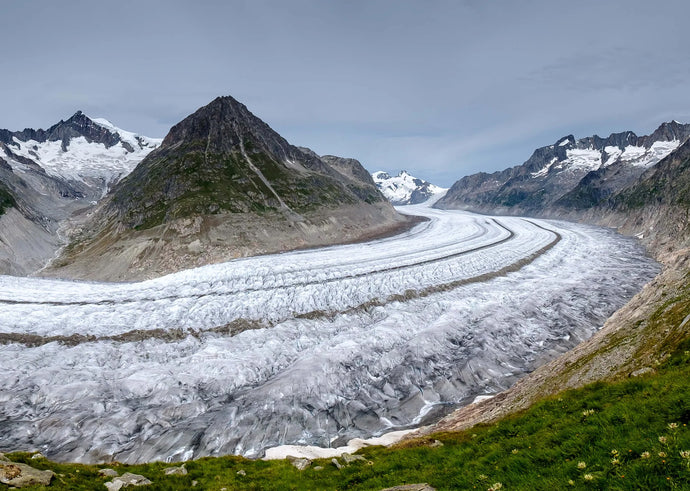 The large Aletsch Glacier
Normal water is not good enough for our premium spirits. We use Swiss glacial water, which has its source at an altitude of over 3'160 meters on the Jungfraujoch!
The Aletsch glacier is the biggest and longest glacier in the Alps. Between the Eiger, Mönch and Jungfrau, it has its own ice tunnels on the Jungfraujoch. These are the source of the glacial water, which is used to reduce the distillate to bottling strength. The natural glacial water gives our spirits a particularly soft and pleasant flavour.