Close your eyes. Imagine you're standing at the top of a mountain. Take a swig. You can feel it and you can touch it, the soul of the Swiss Alps. A Swiss Premium Dry Gin, as natural as the view of the world from the mountain top. Just as sublime is the feeling when you enjoy it.
Glacial water, fresh mountain herbs, bitter citrus accents and distinc- tive junipers: The ingredients of this Swiss natural product have been carefully matched. That is what makes the Alpinist Dry Gin pure and pristine. The crystal colours. The purity. Tradition combined with individuality and a perfect taste – a true Swiss Premium Gin.
0.7L | 42% VOL
You receive free priority shipping for orders over CHF 80. Ordered by 2pm, delivered tomorrow.
We have put a lot of effort into ensuring the quality of our craftsmanship and raw materials so that you receive the best quality product.
We promise that the real, caring people behind our customer support team will do their best to make sure you're satisfied before, during, and long after your purchase, so don't hesitate to reach out to them at any point during the buying process.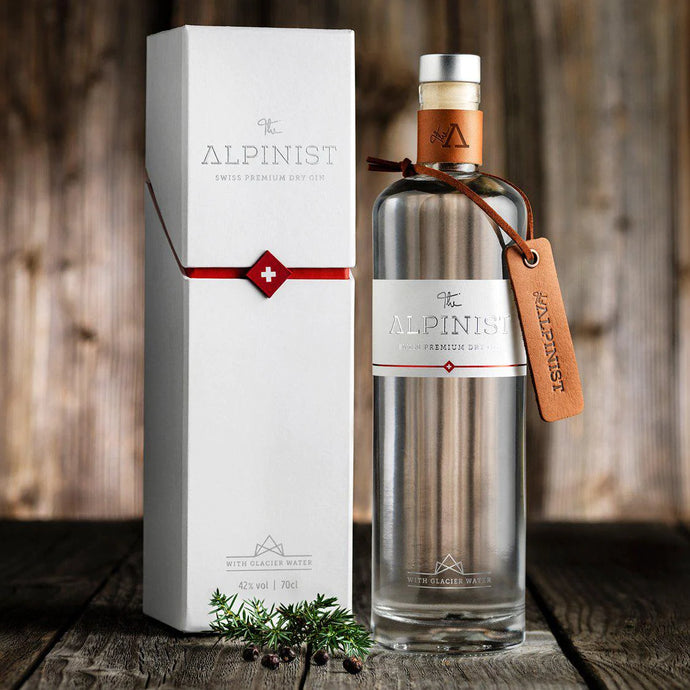 Signature Botanicals
Alongside rock crystals they are the real treasures of the Alps: the multitude of flowers, roots and herbs that have been used by human beings for hundreds of years. Apart from juniper three of them form the basis of the superior taste of our gin.
Arnika
Voted Flower of the Year in 1986, arnica is the king of the Alps. It is associated with the bracing aromas of everlasting flowers, Alpine meadows and a hint of camomile.
Lady's mantle
There are 300 autochthonous varieties in Europe alone. Lady's mantle is flowery, sweet and fruity, reminiscent of fresh Alpine hay and is rounded off with a subtle aroma of menthol.
Silver thistle
The 'Flower of the Year' 1997 feels especially at home in the Alps. Its sweet and spicy aromas are accompanied by the subtle scent of warm earth.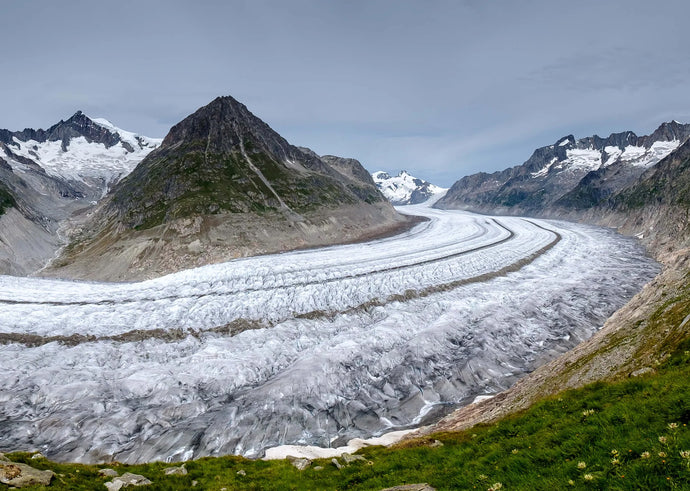 The large Aletsch Glacier
Normal water is not good enough for our premium spirits. We use Swiss glacial water, which has its source at an altitude of over 3'160 meters on the Jungfraujoch!
The Aletsch glacier is the biggest and longest glacier in the Alps. Between the Eiger, Mönch and Jungfrau, it has its own ice tunnels on the Jungfraujoch. These are the source of the glacial water, which is used to reduce the distillate to bottling strength. The natural glacial water gives our spirits a particularly soft and pleasant flavour.
The sweet Alpinist
Mix all the ingredients in a shaker and service in a highball glass, filled with ice. Garnish with fresh blackberries.
Ingredients
4cl The Alpinist Gin
3 fresh blackberries
1cl Creme de Mure
2cl Amaretto
1cl sugar syrup
1cl lime juice
8cl pineapple juice