Alpinist Floradora
The Floradora Cocktail: A Classic Straight From Broadway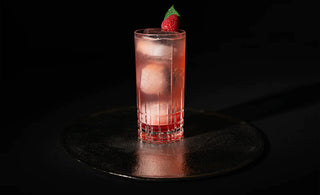 The Alpinist Floradora has a seductive sweetness and a genuinely outstanding balance of ingredients. It's a perfect sip for those last summer days. In case you were wondering about the name: The Floradora was named after the Broadway hit musical comedy Florodora. The more you know.

Equipment
Shaker

 

Jigger

 

Strainer

 

Cocktail glass

Ingredients
35 ml

 

The Alpinist Premium Dry Gin

 

15 ml fresh lime juice
15 ml raspberry liquor
Ginger ale
To garnish: raspberries

Preparation
Fill your glass with ice cubes to the edge. Pour the gin, lime juice, and raspberry liqueur over the ice cubes. Top it up with ginger ale. Garnish with a fresh raspberry and a mint leaf, as we did, or a lime wedge.