The Alpinist Premium Spirits
It was the year 1857 when some gentlemen looking for adventure founded an Alpinist club in London. Driven by a spirit of discovery, their goal was to climb the last unscaled peaks of the Alps. Stories like this have inspired us to preserve the indescribable feeling of standing at the summit.
Swiss Premium Vodka
/
A feeling wells up reminiscent of one's gaze when contemplating the world from the top of a mountain. This premium vodka is carefully distilled many times and is soft on the palate. Tentative aromas of cereals are accompanied by a hint of citrus. Its Alpine soul originates from the "Eismeer – Sea of Ice" on the Jungfraujoch, situated 3160 meters above sea level. Enjoyment from high above. With the passion of Alpinists.
0.7L | 42% VOL
Discover more
Discover more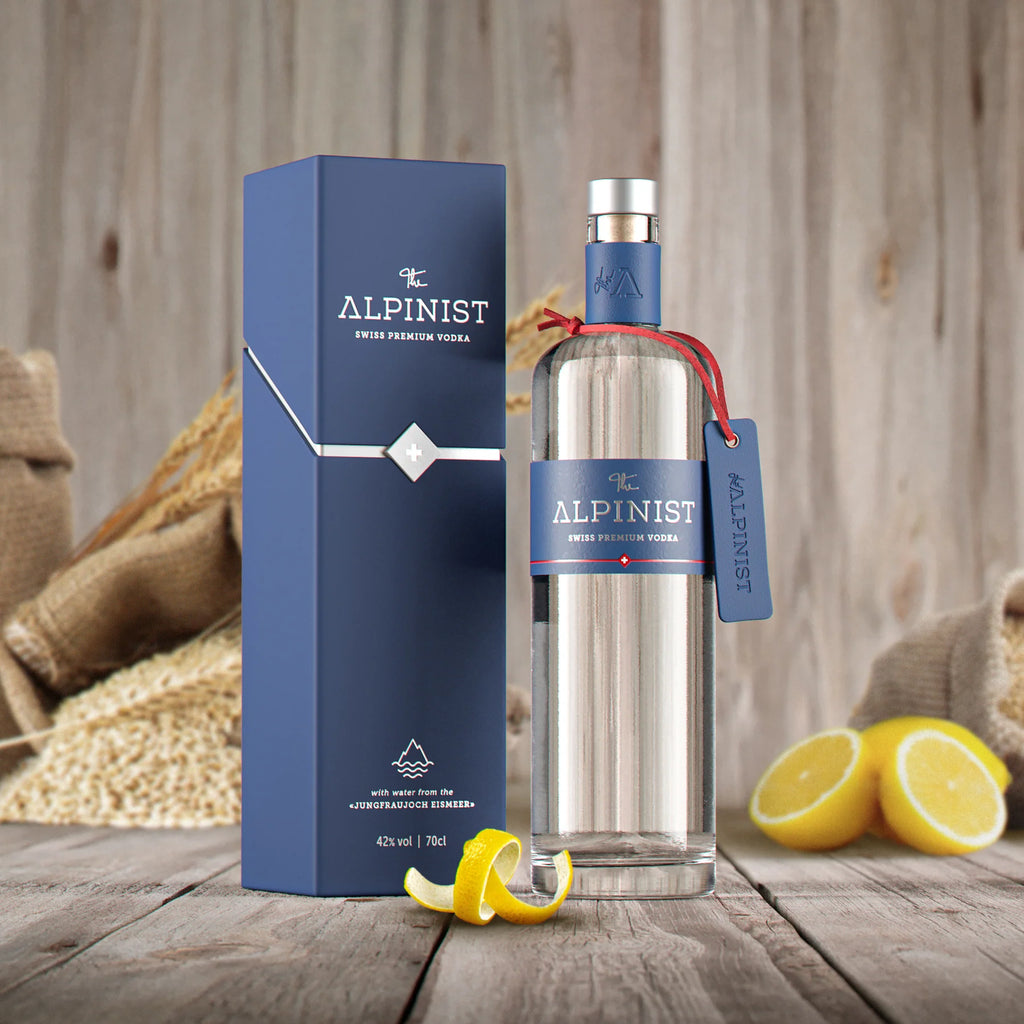 Drinks & Cocktails
Whether it's a gin & tonic or a delicious cocktail with one of our rums: We know and reveal all the recipes you dream of.